Attending Fuqua is a joint or family decision for roughly 30% of applicants to the full-time MBA Program. Fuqua provides extensive resources to both students and partners to support families throughout their MBA experiences.
We welcome you to Meet Seven Moms Pursuing MBAs at Fuqua to learn more about what it's like to raise a family while pursuing an MBA at Fuqua.
Parents also receive additional support from organizations such as Fuqua Partners, who provides 2 weeks of meals as a service to new moms just after childbirth.
If you have any questions or are interested in learning more about balancing an MBA with motherhood, feel free to get in touch with our Parenthood Chair Swati Tiwari, and read about her Life as an MBA Mom!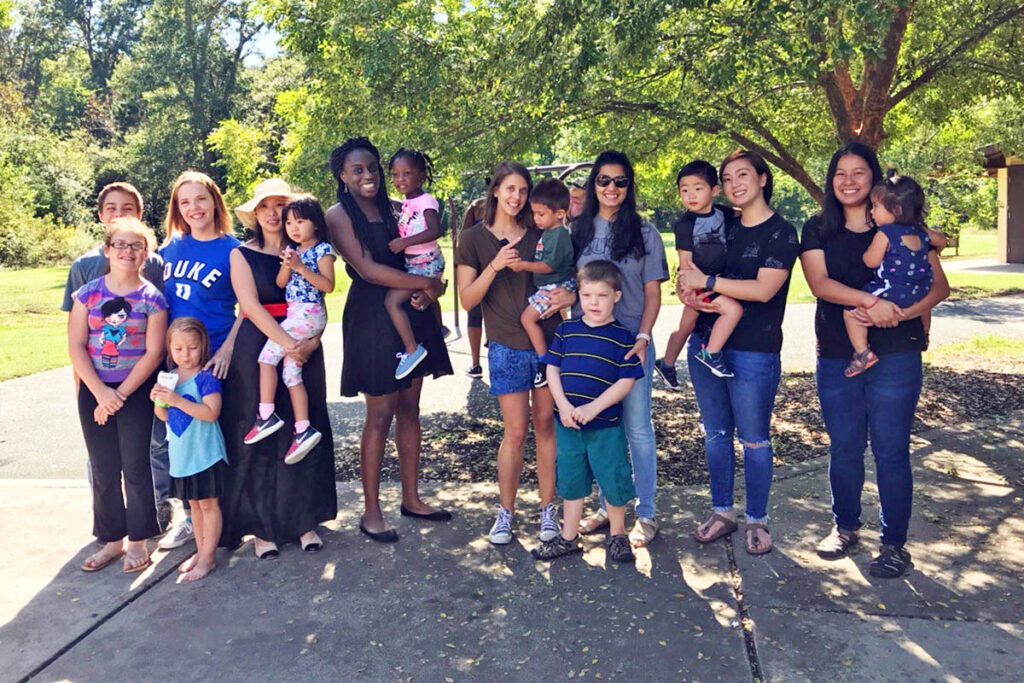 Fuqua Moms and their families enjoy a sunny day in Durham.